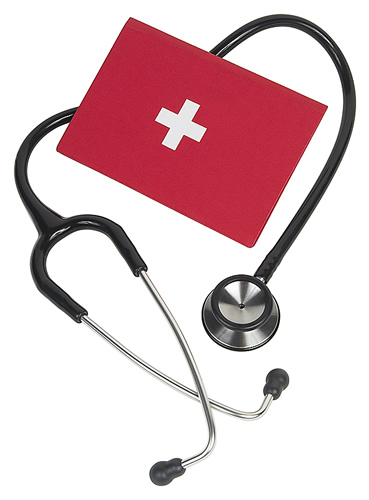 Dawn McDonough, RN-BC, CSN
2023-2024 Update:
Welcome Back!! I hope everyone had a wonderful summer. Please use this website to locate information regarding: reporting absences, illness, sports, allergies, asthma, medication, and general guidelines.
Reporting an Absence, Late Arrival or Early Dismissal:
If your child will be late (past 8:35am), not attending school for any reason, or dismissing early please report this information to the school nurse using one of the following:
Genesis parent portal via attendance button located on the STUDENT DATA page under the Attendance record at the bottom (preferred)

Attendance line: 973-267-6398 option 1
Please include the reason for your child's absence or late entry to school. Although an email to your teacher is welcome, this information MUST be reported to the school nurse via one of the two methods listed above.
Attendance Reporting Instructions: Genesis Instructions
General:
All New Students Are Required To Submit A Physical Completed Within 365 Days Of The Start Of School And An Up To Date Immunization Record By The First Day Of School (9/5/2023)
Immunizations: All students must comply with the NJ immunization standards per the NJDOH. Below is a link regarding required immunizations for K-8 students. A copy of your students' immunization records must be kept on file in my office.
Please use the Health Office Guidelines below on information regarding illness, sending a child home, physicals for new students, and immunization requirements for K-12 students.

Athletics:
Any student wishing to participate in the athletics program at Harding Township School is required to have a Sports Physicals (PPE), Health History Update (HHU), and Athletic Release forms completed. Athletics Release forms can be found in the Genesis Portal. Please use the Sports PPE drop down menu below for more information regarding sports forms and a link to the forms.
**FALL 2023 SPORTS (soccer, field hockey) FORMS DUE: August 30, 2023**
Winter SPORTS(Basketball) FORMS DUE: October 30, 2023
**SPRING SPORTS (track, lacrosse) FORMS DUE: March 4, 2024**
Medications in School:
Any student who needs medication administered during the school day, including over-the-counter medication, MUST have a note from the doctor. Please use the Medication Policy drop down menu below for more information and access to forms.
Allergies/Epinephrine Auto Injectors:
Any student with a life-threatening allergy that requires the administration of an epinephrine autoinjector must have the following forms completed each school year:
1. Food Allergy & Anaphylaxis Emergency Care Plan
2. Food Allergy Parent Form/IHP
3. EPI Pen Delegation Form
Please use the Allergy and Asthma menu below for more information and forms.
Asthma: Any student requiring the use of inhaler during the school day must have an Asthma Action Plan on file. Please use the Allergy and Asthma Tab below to access the form.